This event is open for all professionals interested or currently working in Starups in Hanoi, or supply chai professionals in Hanoi, or who are interested in looking for business collaboration for U.S. market through meeting with a delegation of Baylor University (U.S.), Executive Master Program.
CAREER OPPORTUNITIES
SOURCING / BUSINESS DEVELOPMENT MANAGER - FERGUSON GLOBAL
Ferguson Global is seeking a Sourcing / Business Development Manager to assist in our Southeast Asia sourcing expansion. This position will report directly to our Regional Manager based in Taiwan and work closely with our staff at Ferguson Enterprises, LLC headquarters in Newport News, VA, USA.
PROJECT MANAGER - ALCON SINGAPORE
The Project Manager (PMO) is a highly visible role that is responsible for driving the transformation activities for Singapore Replenishment Center (SRC) and 3rd party service providers' warehouses migration from current location to a new location. This leader will lead cross-functional internal and external resources and has overall accountability of the execution and performance of projects and transformation initiatives.
Conference "Hanoi Supply Chains 2012" @ Ha Noi
Wed - 22/2/2012 @ 07:30
SOLD OUT
HANOI SUPPLY CHAIN CONFERENCE 2012

Focus Northern Region: Vietnam Supply Chain as a Key Enabler for Economic Development
22.06.2012 08:30-17:00 | Melia Hanoi
Background
Vietnam set itself a challenging target to become a Developed Economy by 2020. Over the past decade the economy has made big progress and had displayed impressive growth figures. At times where the global economy shows signs of slow-down Vietnam needs be concerned how to sustain and further increase the Key Industrial Clusters that were responsible for the strong economic growth. A particular challenge in this transformation process is to keep a Regional Balance and to ensure that all geographic regions (South, Center and the North) are equally participating and contributing to the desired result.
The regional competitiveness is here addressed and the strength of Supply Chain in each of the Industrial Clusters will make a major difference to how the macro-economic targets can be achieved. Other key developments in this setting are the increasing Trade among ASEAN plus China countries which posses a greater competitive threat to the Vietnamese economy as well as the political objective to complete the transformation and equalization of the SOEs and ensure their competitiveness in the marketplace.
In this scenario Vietnam Supply Chain will invite the Supply Chain and Industry Leaders to present, discuss and understand how Supply Chain Management can help to improve the Competitiveness of Vietnam, with a particular focus on the Northern Industrial Clusters and how Companies operating in Vietnam can benefit from Supply Chain Concepts, Tools and their organizational implementation to strengthen their position for the years ahead.
This Conference will deal with the following Key Challenges:
· How can the Northern Economic Region best be connected between Southern China and the Center and Southern part of Vietnam?
· What Industry Cluster have already developed in the north and what adjacent sectors are appropriate to further encourage
· How can Regions develop long-term Growth in Production and Trade?
· How the current quality of Infrastructure and what is is the outlook for the next 5 years?
· 3rd Party Logistics and Outsourcing - does the Supply meet the demand?
· Necessary Supply Chain Know how in Vietnamese companies especially current and former SOE
· How to attract and develop young talent in the Northern Part in the Supply Chain Sector
· Nationwide Coverage: How to develop Distribution Systems that cover all key economic territories?
· Economic Policies and ODA: How can the public sector contribute to the economic development and improvement of Supply Chains?
Topics and Speakers:
Logistics support to North Vietnam port system: How to plan to serve terminal's cargo hinterland? Providing an analysis of current and future transport infrastructure projects to support to logistics development
Despite the fact that Vietnam's coastline is of 3.260 km in length and Vietnam's sea is located in the world's key and most animated navigation line, Vietnam is, up to now, still not yet called a "maritime country". North Vietnam' seaport system is just of small scale and cannot meet the fast growing demand to serve and support North Vietnam and South West China Markets. That is why Vietnam government approved the Port master plan of Vietnam government to 2020 and vision to 2030 on December 2009 to give a guideline for port and logistics development. Correspondingly, the new key port project coming up could solve the problems and provide a hitch to economic development for North Vietnam. The overall analysis on logistics support and transportation infrastructure development will also be addressed to give a whole picture about the North Vietnam port system current and in future.
Brian Nguyen, Customer Relations Director, CaiLan International Container Terminal

Hoa Nguyen (Brian) is working as the Customer Relations Director at CaiLan International Container Terminal (CICT), a joint venture company, sponsored by SSA Holdings International - Vietnam (49%), a subsidiary of the American company Carrix, Inc., and the CaiLan Port Investment consortium (51%).Mr. Nguyen spent one year, doing graduate research in logistics at University of South Carolina, U.S.A. He holds a Master degree in Transport and Maritime Management at University of Antwerp, Belgium. Earlier, he has worked for the big shipping and logistics companies in Vietnam (Vosa, Vinalines and DHL Express).
--
The Future of ASEAN Containerised Trade – Signposts for the Vietnam Port Sector
Dr Jonathan Beard, Managing Director of GHK (Hong Kong) Ltd and Global Head of the GHK Group's Ports and Logistics Consultancy Practice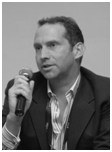 DrJonathan Beard is Managing Director of GHK (Hong Kong) Ltd and Global Head of the GHK Group's Ports and Logistics Consultancy Practice.
He has led the master-planning for some of the world's largest and most successful ports, including Shanghai, Hong Kong and Port Klang, and has recently completed independent market assessments of green-field container terminals in Vietnam, India, Argentina, North Africa and Mexico. Jonathan is currently developing a national blueprint for Malaysia's cruise tourism sector and is advising a number of clients on investment opportunities in the ports and logistics sector. Other recent assignments include advising the Competition Commission Singapore on the Block Exemption for liner shipping agreements. He has also worked extensively in the aviation sector and is currently advising on the development of aviation logistics at a major new airport in Northern China.
Jonathan holds a BA, MA and PhD from Cambridge University, and is a Certified Management Consultant and former President of the Hong Kong Institute of Management Consultants.
--
Supply Chain, from cradle to grave, from start to finish.
1. Customer requirements (examples)
2. Warehouse requirements
3. Warehouse Layout, how to design (including some examples of how it can go wrong)
4. Operational process, how to map them
5. Resource requirements, how to calculate (staff, MHE, racking…)
6. WMS supporting the processes (not hindering them..)
7. Transport requirements
8. Transport solutions (incl examples) with pro's and cons
9. Implementation
10. Daily Ops
The overview should include in a chronologic order our DePict methodology meaning: Define, Plan, Implement, Control, Transition.
Jan Willem Winkelhuijzen, Country Manager, DHL Supply Chain
Jan Willem has been working for DHL Supply Chain for 12 years whereof in Asia for the last 10 years. He has lived in Singapore, India, Sri Lanka, Thailand and recently moved to Vietnam.
- He has worked in various logistic sectors including Spare Part Logistics (rolling out 25 hubs for Dell across the Asian region), Consumer (setting up high bay warehouses for Unilever in Hyderabad, India and Phom Penh, Cambodia), Aid logistics (warehousing & distribution for World Vision after Tsunami in Sri Lanka), Retail (warehousing & distribution for BigC Thailand and Metro Vietnam). He is married and has 3 young boys. If he is not working or enjoying his family, he likes to do sports, read literature, travel and collect antique.
--
Legal Aspects and Advices for International Supply Chain Set-ups for Vietnam
The presentation will cover:
- Implementation of extend Supply Chain (Sales and Distribution Organisation - FDI)
- Dispute resolution for Supply Chain Contracts
- Free Trade: ASEAN- China – India
Oliver Massmann, Partner, Duanne Morris &
Board Member, LAWASIA Energy Section
Oliver is a partner based in DM's Hanoi office and has extensive experience in advising multinational clients on negotiating and implementing major projects in Vietnam. Oliver would take the lead in all discussions and negotiations with the Vietnamese Government and in relation to all Vietnam law issues generally. Oliver is fluent in Vietnamese, English and French in addition to his native German. Oliver played a key role in helping to conclude negotiations for the Phu My 3 power project.

He is the country's honorable Ambassador to LAWASIA as member of the executive board of LAWASIA Energy Section.
--
Increasing the supply chain competitiveness through active Fraud Prevention programmes
Leakages in the supply chain only increases the cost of operations. Edward will share some of thoughts on how an organisation can reduce leakages through a Fraud Prevention programme.
Edward Chien, Director, Advisory Services, PricewaterhouseCoopers Vietnam
Based in Ho Chi Minh City, Edward Chien leads a team of professionals specialising in Risk & Governance, Internal Audit, People & Change and Operations & Finance. Prior to PwC Vietnam, he was a director with PwC Malaysia with the Advisory Services. Edward has 19 years of professional and commercial experience. He started his career with audit in PwC Malaysia and was with the pioneer team that established the internal audit and risk management solutions in PwC Malaysia. Between 2002 to 2008, Edward worked in the commercial sector where he was in-charge of Operational Risk Management of a Malaysian banking group, was the Chief Internal Auditor of a public listed company and was a Senior Manager with the Finance function of a satellite broadcasting company.In Vietnam, Edward and his team have been providing advisory services to local and foreign owned companies such as fund managers, insurance, banks, manufacturers, property developers, trading and services and many others. These clients were seeking to strengthen their state of internal control, operations, finance function, risk management and corporate governance with an intention to maintain or to increase growth.
--
How can the Northern Economic Region best be connected between Southern China and the Center and Southern part of Vietnam?
Vietnam-China economic cross border trade has been flourishing in recent years. However, lacking of a good transportation solutions connecting South China and different regions of Vietnam has hindered the development of the trade. This session aims at sharing an effective logistics solution to ease the cross border trade flow.
Ben Anh, General Director, ITL Corporation
Ben Anh is the General Director of Indo-Trans Logistics Corporation (abbreviated as ITL Corp). Setting up the company in 1999 with objective to make it the most innovative logistics company to serve Vietnam and Indochina region, Ben Anh brings his 16-year experience in contract logistics, aviation and freight forwarding along with the development of the company. He is now managing the company's operation in Vietnam and Indochina (covering Laos, Cambodia and Myanmar). Apart from its own business, ITL Corp has formed up joint-venture partnership with others key Logistics Players such as Keppel Logistics (Singapore), CEVA, Mitsubishi Logistics. ITL Corp has been in the list of top 500 biggest companies in Vietnam (VNR500) for five consecutive years (2007-2011).
--
Sustainable continuous improvement is the key to the Northern Region's development
It is one thing to have the market opportunities and the improving infrastructure in the Region. But, the key to sustainable prosperity is for each organisation and industry to build internal capability with people and processes in order to make the most of the opportunities and tools. The Integrative Improvement Systems (iiS) approach is the way to pull it all together across the Supply Chain, to build your people's capability and to sustain the improvement drive.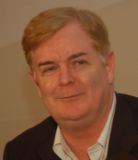 Barry Elliott
Partner, Inslo Consulting – TRACC Business Partner
Barry Elliott has been a professional in manufacturing and distribution for more than thirty years in North America and Asia Pacific, including 10 years in management and now well more than twenty years in consulting. His experience spans many industries and many countries, which allows him to distinguish between those things that work everywhere and others that need to be quite specific to the situation. Barry has experience and expertise across the supply chain, including strategy, Sales & Operations Planning, procurement / strategic sourcing, and continuous improvement / performance measurement. He particularly enjoys the challenge of applying the basic principles in very different situations, helping to figure out how to get people to "want to do it". He has been qualified as an APICS CFPIM, a Professional Engineer, and a Certified Management Consultant. Barry is also a frequent writer and commentator, with a weekly column on Supply Chain Management in the Bangkok Post for the past ten years.
--
Mr. Nguyen Viet Anh, Vietnam Competitiveness Index / USAid
Mr. Jonas Franceschina, Global Silver
Mr. Chris Cattoc, Metro Cash & Carry
Mr. Tam Nguyen, The Nielsen
Dr. Ruth Banomyong, Director, Centre for Logistics Research, Thammasat University
Mr. Roger Lee, Director, SIMM
Other speakers & topics will be updated shortly.
Fee: VND1,800,000/member, VND3,000,000/non-member
HOW:
To reserve your seat, please e-mail to info@vietnamsupplychain.com or call to +84 8 2242 7762
Deadline: June 14, 2012
For more details or for speaking, exhibiting, sponsoring opportunities, please email to: Ms. Quyen Nguyen info@vietnamsupplychain.com
For more information, please click HERE to download Hanoi Conference.
----
Knowledge Sharing:
For Northern Market News, please click
HERE
to download.
For Northern Numbers to know, please click
HERE
to download.
For presentations in Conference, please click
HERE
to download.
----
Hanoi Supply Chain Conference Testimonials
"Hanoi Supply Chain Conference is one of the greatest conferences I have ever attended"
"It was such an interesting conference last week in Hanoi, the event really benefited to us"
"Hanoi Supply Chain Conference was a very nice event that I've attended so far. It would be great if I can become a member of Vietnam Supply Chain"
"Very good first conference in Hanoi. Compliments to the team!"