This event is open for all professionals interested or currently working in Starups in Hanoi, or supply chai professionals in Hanoi, or who are interested in looking for business collaboration for U.S. market through meeting with a delegation of Baylor University (U.S.), Executive Master Program.
CAREER OPPORTUNITIES
SOURCING / BUSINESS DEVELOPMENT MANAGER - FERGUSON GLOBAL
Ferguson Global is seeking a Sourcing / Business Development Manager to assist in our Southeast Asia sourcing expansion. This position will report directly to our Regional Manager based in Taiwan and work closely with our staff at Ferguson Enterprises, LLC headquarters in Newport News, VA, USA.
PROJECT MANAGER - ALCON SINGAPORE
The Project Manager (PMO) is a highly visible role that is responsible for driving the transformation activities for Singapore Replenishment Center (SRC) and 3rd party service providers' warehouses migration from current location to a new location. This leader will lead cross-functional internal and external resources and has overall accountability of the execution and performance of projects and transformation initiatives.
APPLE TO PRODUCE NEW OVER-EAR HEADPHONES IN VIETNAM
2020-05-22 15:09:52
APPLE TO PRODUCE NEW OVER-EAR HEADPHONES IN VIETNAM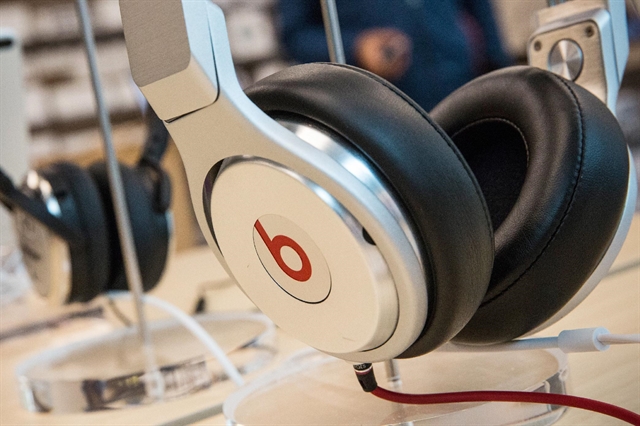 Beats headphones are sold in an Apple store in New York City. Apple is planning to partially manufacture brand-new over-ear headphones in Việt Nam. — AFP/VNA Photo
HÀ NỘI — Apple is planning to partially manufacture its rumoured over-ear headphones in Việt Nam, as the tech giant looks to diversify its manufacturing base amid rising tensions between the United States and China during the COVID-19 pandemic, according to a report by The Information.
"The move would be the first time Apple has used factories in Việt Nam to produce an entirely new product, instead of relying on them to supplement manufacturing of an older model already produced in China," the US digital media company said.
Two Chinese contract manufacturers – Goertek and Luxshare – are expected to assemble the products in both China and Việt Nam.
Apple Vietnam declined to comment when contacted by Việt Nam News.
The new headphones, rumoured to be called AirPods Studio, will be different from the existing Beats headphones with a variety of new features, including ear and neck detection and custom equaliser settings. The new headphones will have a stronger focus on touch-control technology with different interchangeable magnetic bands, according to Bloomberg.
The company is rumoured to be releasing the new products in autumn with retail price of US$349.
Earlier this month, Nikkei Asian Review reported that Apple will shift around 30 per cent of its classic AirPods 2 production – about three or four million units – to Việt Nam from China this quarter. — VNS