upcoming events
1
2
3
4
5
6
7
8
9
10
11
12
13
14
15
16
17
18
19
20
21
22
23
24
25
26
27
28
29
30
31
This event is open for all professionals interested or currently working in Starups in Hanoi, or supply chai professionals in Hanoi, or who are interested in looking for business collaboration for U.S. market through meeting with a delegation of Baylor University (U.S.), Executive Master Program.
CAREER OPPORTUNITIES
PROCUREMENT MANAGER (RETAIL FASHION) - AU CHAU FASHION & COSMETICS CO., LTD
Founded in 2009, Au Chau Fashion and Cosmetic Company (ACFC) - a division of Imex Pan Pacific (IPP) Group, is the seat of some of the world's premium and most admired fashion brands. ACFC is the leader in brand management and distribution company specializing in international brands in Vietnam, a driving force of retail and distribution networks and provides full-service retail management in the country. Some our brands are Nike, Tommy Hilfiger, Diesel, Tumi, Gap, Calvin Klein, Banana Republic, Mango....
PROCUREMENT MANAGER - ABBOTT
Abbott believes in the power of health. With better health, people and communities can live better and achieve more.
- We create new solutions - in diagnostics, medical devices, nutrition and branded generic pharmaceuticals - that help people around the world, in all stages of life, live their best lives through better health.
ASIAN NATIONS STRUGGLE TO CAPITALIZE ON CHINA-U.S. TRADE WAR
2019-11-21 10:37:49
ASIAN NATIONS STRUGGLE TO CAPITALIZE ON CHINA-U.S TRADE WAR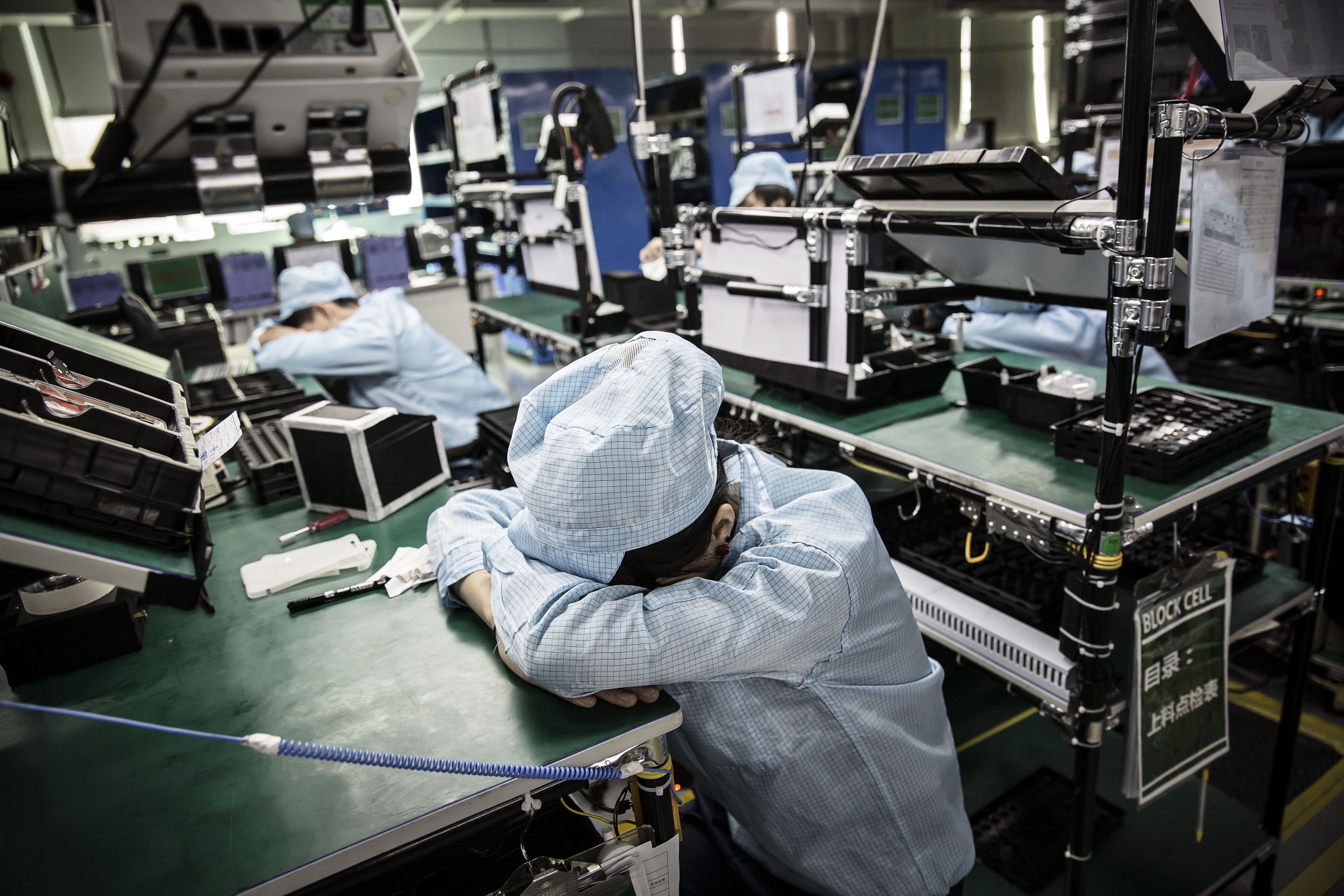 Employees rest during a break at an electronics manufacturing facility in Dongguan, China. Photographer: Qilai Shen/Bloomberg
The U.S.-China trade war reignited the debate over which developing countries in Asia could take over the mantle of the world's workshop. The front-runners? India and Indonesia.
A report published Tuesday by Bloomberg Economics shows that no one nation is able to reproduce the kind of success China enjoyed in transforming its economy. Instead, a series of mini Chinas are set to develop, with each trying to leverage advantages but hampered by structural problems such as inadequate infrastructure or political instability.
China's intricate networks of factories, suppliers, logistics services and transportation infrastructure grew up in a different era, underpinned by money and technology from Japan, Taiwan and Hong Kong at a time of scant regard for the environment, workers' rights or the few government regulations that were enforced. It had a vast, cheap, literate workforce and gained almost unfettered access to global markets for three decades.
With that access now under threat after more than a year of trade friction with the U.S., Bloomberg Economics considered six metrics, from labor to business regulations, across 10 Asian economies, to identify developing economies that could get a greater share of Asia's manufacturing pie.
"No single economy has the wherewithal to step into China's shoes," wrote Chang Shu and Justin Jimenez in the report. "Many have a low-cost advantage. With the exception of India, all lack China's scale. And all face challenges on other aspects of competitiveness."
India tops the export-potential ranking thanks to its vast population, even though it still falls notably below Guangdong -- the proxy used for China in the analysis. Second up is Indonesia, followed by much-touted Vietnam.