upcoming events
1
2
3
4
5
6
7
8
9
10
11
12
13
14
15
16
17
18
19
20
21
22
23
24
25
26
27
28
29
30
31
This event is open for all professionals interested or currently working in Starups in Hanoi, or supply chai professionals in Hanoi, or who are interested in looking for business collaboration for U.S. market through meeting with a delegation of Baylor University (U.S.), Executive Master Program.
CAREER OPPORTUNITIES
PROCUREMENT MANAGER (RETAIL FASHION) - AU CHAU FASHION & COSMETICS CO., LTD
Founded in 2009, Au Chau Fashion and Cosmetic Company (ACFC) - a division of Imex Pan Pacific (IPP) Group, is the seat of some of the world's premium and most admired fashion brands. ACFC is the leader in brand management and distribution company specializing in international brands in Vietnam, a driving force of retail and distribution networks and provides full-service retail management in the country. Some our brands are Nike, Tommy Hilfiger, Diesel, Tumi, Gap, Calvin Klein, Banana Republic, Mango....
PROCUREMENT MANAGER - ABBOTT
Abbott believes in the power of health. With better health, people and communities can live better and achieve more.
- We create new solutions - in diagnostics, medical devices, nutrition and branded generic pharmaceuticals - that help people around the world, in all stages of life, live their best lives through better health.
GETTING LOGISTICS RIGHT FOR THE WHOLE OF ASEAN
2019-11-22 09:13:18
GETTING LOGISTICS RIGHT FOR THE WHOLE OF ASEAN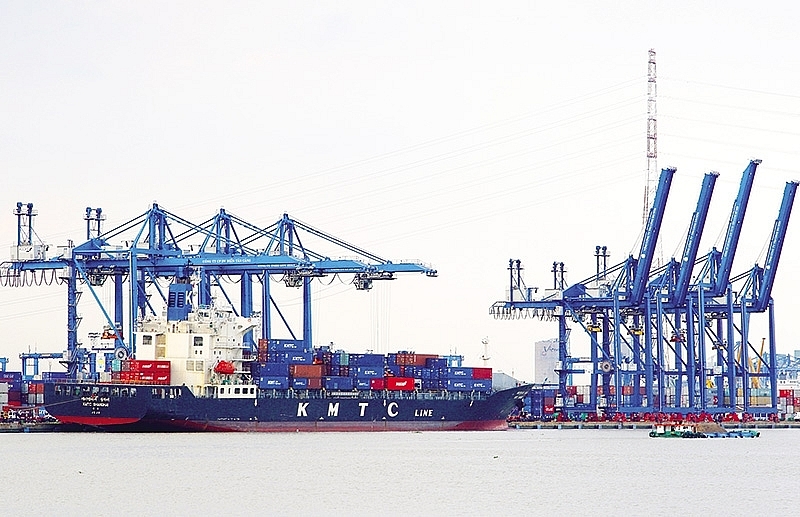 Nguyen Tuong, deputy secretary general of the Vietnam Logistics Business Association, explained how logistics plays a more important role in promoting the Vietnam-ASEAN supply and value chains.
The Vietnam logistics service industry has been developing at 12-14 per cent per annum.
According to the World Bank Logistics Performance Index (LPI) 2018, Vietnam was ranked 39 out of 160 nations globally, up 25 places from the 2016 ranking, and the third in the ASEAN bloc after Singapore and Thailand.
More than 4,000 Vietnamese logistics providers are proactively operating internationally and domestically, and many trans-national logistics service companies including ASEAN companies are performing in the Vietnamese market where competition is very sharp.
With the development of the ASEAN Economic Community, trade and investment between Vietnam and other regional member states are on a sharp uptake.
Total export turnover between Vietnam and ASEAN countries has increased seven-fold in the 20 years since Vietnam became a member of the association, according to a recent report from the General Department of Vietnam Customs summarising Vietnam-ASEAN trade over the last two decades. In 2018, Vietnam's exports to the ASEAN reached $24.52 billion and imports hit $31.71 billion.
Significantly, foreign direct investment (FDI) from the ASEAN to Vietnam has also increased on-year and accounts for nearly 30 per cent of Vietnam's total FDI.
According to statistics from the Ministry of Planning and Investment, eight ASEAN member countries such as Singapore, Malaysia, Thailand, and Brunei have so far invested in Vietnam with the total pledged capital making up 21.7 per cent of the country's total registered FDI.
The trade deals signed between Vietnam and ASEAN member countries are expected to further boost bilateral trade and FDI in the coming time, thus increasing demand for logistics services.
For years, the logistics services industry has made a great contribution to the development of trade and investment between Vietnam and the ASEAN.
For the time being, the bloc takes 67 per cent of the main international markets offered by Vietnamese logistics service providers.
This rate is expected to further rise when the ASEAN service supply market is more liberalised following the members' market assess commitments.
Vital transportation
In the case of Vietnam, the government has found ways and means to promote logistics services, and logistics infrastructure has been given priority to develop.
Deep-sea ports such as Cai Mep-Thi Vai in the south and Lach Huyen in the north now can accept vessels of over 100 deadweight tonnage for trans-national shipments besides the other seaports which providing shipping services between the country and ASEAN member states.
Vietnam's shipping services play an important role in developing trade between the country and the ASEAN as more than 90 per cent of its exports and imports are transported by sea.
Currently, many air services connecting with the region offer favourable movements of passengers and air cargoes. Inland waterways, particularly in the Mekong Delta ­region, are encouraged for development to serve the importation and exportation in the area, noticeably sea products and agricultural produce. Investments in cold chain storage are most welcomed.
Vietnamese logistics service providers are working hard to promote cross-border transport connecting China with other ASEAN members moving goods through the country to Laos, Cambodia, Thailand, Malaysia, and Singapore by road, sea, and air.
They are also promoting cross-border transport by rail connecting with Europe via China (see image).
To increase the national competitiveness and develop Vietnam's logistics services by 2025, the Vietnamese government has issued an action plan in which the country aims to increase contribution of the logistics industry to the national GDP to 8-10 per cent, and to reduce logistics cost to 18-20 per cent of GDP by 2025.
To enhance regional logistics service operations, the Vietnam Logistics Business Association (VLA) co-operated with its counter-partners in ASEAN member states to sign partnership arrangements between the ASEAN Federation of Freight Forwarders Associations and China-Singapore Industrial and Logistics Park in May.
The VLA has also signed a co-operation agreement with the Singapore Logistics Association to assist the service providers of the two associations in contributing to the economic development between the two countries and ASEAN member states as well. These arrangements would help promote logistics activities and the supply chain in the Southeast Asian region.
Vietnamese logistics service providers are looking forward to doing business with cargo owners and logistics service providers in the ASEAN to enhance the supply chain in the region on the basis of mutual benefits for the prosperity of the ASEAN community.
Cutting costs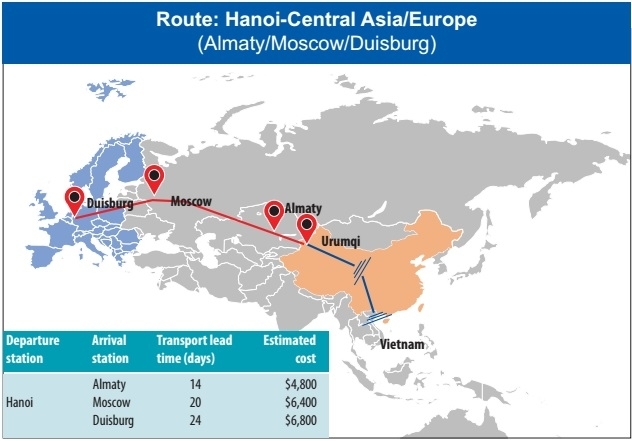 The Vietnamese governemtn is doing what it can to improve infrastructure and the quality of logistics services
In providing better services to goods movements from Vietnam to the ASEAN market as well as international markets, Vietnam logistics service providers spare no efforts to reduce costs through application of high technology and increase in human resources to better serve customers and co-ordination with cargo owners in the supply chain. Bigger providers such as Tan Cang Saigon, Gemadept or Transimex have developed facilities in their seaport services and warehousing services including cold storage.
The trend of mergers and acquisitions is taking place in the country to help local providers extend their operational scopes and service provision capacity.
Some local companies have teamed up fruitfully with overseas companies, and there exist possibilities and potentials for ASEAN logistics providers in this area.
Seeing growth potential, more international providers have been rushing to expand into Vietnam, where the demand for logistics is rising thanks to economic growth of 7 per cent in 2018, increasing domestic manufacturing, the rise in wages and consumption, the young population, and booming e-commerce.
FM Logistic, Lazada eLogistics, and DHL are among the big foreign players, and they have been making plans to boost their footprint in the market.
For example, French firm FM Logistic announced that it will build a centre, with the first phase expected to open next year.
This company began operations here in 2017 and started providing nationwide transportation services using a network of partners the following year.
Recently, the government promulgated Decree No.163/2017/ND-CP regulating the operations of logistics services in Vietnam which are open, enabling foreign providers to participate in the development of the market at different levels.
This can be in the form of commercial presence such as representative offices, business contracts, joint ventures, establishment of an enterprise or capital contribution, or a purchase of shares in enterprises.
With Vietnam's more open policies in terms of access, the market is expected to see further investment and newcomers in the future. VIR.