This event is open for all professionals interested or currently working in Starups in Hanoi, or supply chai professionals in Hanoi, or who are interested in looking for business collaboration for U.S. market through meeting with a delegation of Baylor University (U.S.), Executive Master Program.
CAREER OPPORTUNITIES
PROCUREMENT MANAGER (RETAIL FASHION) - AU CHAU FASHION & COSMETICS CO., LTD
Founded in 2009, Au Chau Fashion and Cosmetic Company (ACFC) - a division of Imex Pan Pacific (IPP) Group, is the seat of some of the world's premium and most admired fashion brands. ACFC is the leader in brand management and distribution company specializing in international brands in Vietnam, a driving force of retail and distribution networks and provides full-service retail management in the country. Some our brands are Nike, Tommy Hilfiger, Diesel, Tumi, Gap, Calvin Klein, Banana Republic, Mango....
PROCUREMENT MANAGER - ABBOTT
Abbott believes in the power of health. With better health, people and communities can live better and achieve more.
- We create new solutions - in diagnostics, medical devices, nutrition and branded generic pharmaceuticals - that help people around the world, in all stages of life, live their best lives through better health.
MIT PROF: CORONAVRIUS WILL HIT ECONOMY "LIKE A BULLWHIP"
2020-03-25 08:37:52
MIT PROF: CORONAVRIUS WILL HIT ECONOMY "LIKE A BULLWHIP"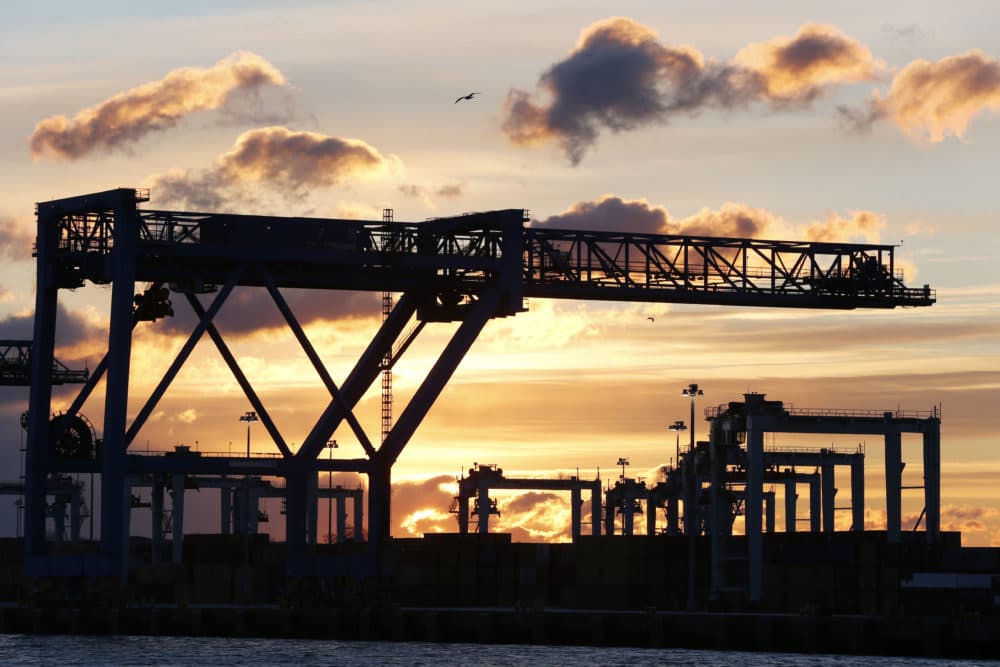 The sun rises behind cranes at the Port of Boston's Conley Terminal in 2013. (Michael Dwyer/AP)
Almost anything you can buy in a store — from a smartphone to a bike to a little tube of lip balm — is trucked, flown or shipped in from some other part of the country or the world. Or it's made from parts that come from somewhere else. That's why, even before the coronavirus outbreak officially hit the United States, supply chains for American companies were being squeezed.
Now that many employers, schools and governments are instituting "social distancing" to try and slow the spread of the coronavirus, the disruption to supply chains is likely to get much worse before it gets better, said Yossi Sheffi, director of the MIT Center for Transportation & Logistics.
The initial impact of the outbreak on businesses, he said, seemed to be limited to the supply side: factories shut down, manufacturers couldn't get parts, there weren't enough boats and planes to move products around the globe. Now, it's also a demand problem.
Because more people staying in and working from home — or being quarantined -- means fewer people out in the world buying stuff.
Sheffi told WBUR that a decrease in consumer demand is likely to result in a "bullwhip effect": Retailers, seeing less demand from consumers, order less from wholesalers; wholesalers order less from manufacturers; and manufacturers order less from their suppliers.
And so on, and so on.
In the coming months, Sheffi said that bullwhip effect, combined with the supply disruptions caused by the outbreak and a major slow down in consumer spending, will likely have negative consequences for the economy.
"I expect this will be like 2008, 2009," he said. "There will be a worldwide recession."
Last week, Sheffi released the results of an informal survey of roughly 700 supply chain professionals from North America, Latin America, Europe, Asia and Africa. What he found was that "many of the companies polled appear to acknowledge that the worst is yet to come."
What will companies do if the normal flow of parts and products becomes a trickle? How will they prioritize what to make and what to delay? Only 13% of the survey's respondents said their company had a plan for that.
And while some Boston-area corporations like Staples and New Balance, which have large global supply chains, are likely to suffer, Sheffi predicts that small suppliers and manufacturers will feel the most pain.
"Just like many families are living paycheck to paycheck, many of these small companies are living order to order," he said. And as the bullwhip effect reaches these businesses, "they will start failing."
But, Sheffi said, there is at least one type of business at the very end of the supply chain that is likely to survive this downturn: services that deliver food, medicine and other goods to your home.