upcoming events
1
2
3
4
5
6
7
8
9
10
11
12
13
14
15
16
17
18
19
20
21
22
23
24
25
26
27
28
29
30
31
This event is open for all professionals interested or currently working in Starups in Hanoi, or supply chai professionals in Hanoi, or who are interested in looking for business collaboration for U.S. market through meeting with a delegation of Baylor University (U.S.), Executive Master Program.
CAREER OPPORTUNITIES
PROCUREMENT MANAGER (RETAIL FASHION) - AU CHAU FASHION & COSMETICS CO., LTD
Founded in 2009, Au Chau Fashion and Cosmetic Company (ACFC) - a division of Imex Pan Pacific (IPP) Group, is the seat of some of the world's premium and most admired fashion brands. ACFC is the leader in brand management and distribution company specializing in international brands in Vietnam, a driving force of retail and distribution networks and provides full-service retail management in the country. Some our brands are Nike, Tommy Hilfiger, Diesel, Tumi, Gap, Calvin Klein, Banana Republic, Mango....
PROCUREMENT MANAGER - ABBOTT
Abbott believes in the power of health. With better health, people and communities can live better and achieve more.
- We create new solutions - in diagnostics, medical devices, nutrition and branded generic pharmaceuticals - that help people around the world, in all stages of life, live their best lives through better health.
VIETNAMESE ENERGY MARKET HAS PLENTY OF ROOM FOR DEVELOPMENT
2020-07-31 17:41:22
VIETNAMESE ENERGY MARKET HAS PLENTY OF ROOM FOR DEVELOPMENT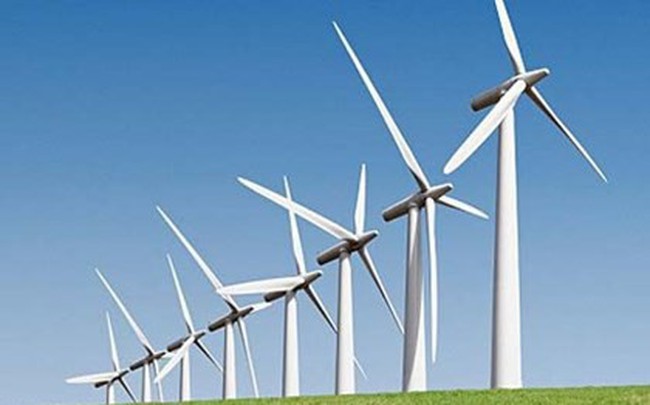 This comes after the Politburo's Resolution 55 on the National Energy Development Strategy of Vietnam up to 2030 with a vision for 2045 stressed the necessity of providing sufficient domestic energy in an effort to meet the 10-year socio-economic development targets set for 2021 to 2030. During this period it is anticipated that primary energy will reach between 175 million and 195 million tonnes of oil equivalent.
In relation to investment capital up to 2030, the electricity industry requires a sum of US$148 billion. Ousmane Dione, former country director of the World Bank in Vietnam, says that public finance and ODA will be insufficient to meet the huge investment demand required by the electricity industry. Therefore, the country must increase its mobilisation of alternative capital sources.
According to experts, the participation of foreign financiers in investment projects represents a positive sign in terms of attracting investment for the electricity industry. This is especially true when the involvement of both domestic and foreign private investors in power development without guarantees by the Government can be considered a factor that proves the attractiveness of the energy market locally.
Fang Yanshui, CMEC general manager of Sinomach Group of China, said that the company is currently seeking to make an investment in the Vietnamese energy market.
"We are appreciative of Vietnam's open policy for the energy market. While domestic enterprises are knowledgeable about localities, law, mechanisms, policies, and procedures. Foreign investors have good potential in terms of capital, technology and investment experience in operating and managing plants. The two sides' partnership will bring greater efficiency to projects and investors. CMEC wishes to co-operate with Vietnamese enterprises in investing in power development projects," Yanshui states.
With the aim of operating on the international market, CMEC is viewed as a strategic partner by many prestigious investors, manufacturers, and international contractors, including the likes of GE, Siemens, and B&V, in addition to banks and large credit institutions such as BOC, ICBC, CCB, Standard Chartered, and Credit Agricole.
Creating a presence within Vietnam in line with common trends of the global energy industry, as well as the country's energy development strategy, CMEC wishes to promote investment co-operation whilst building highly-efficient sources and environmentally friendly projects.
Most notably, it is seeking those regarding clean energy with diversified and flexible forms of co-operation and investment in accordance with Vietnamese policies as a means of addressing the country's growing electricity demand over the coming years, the CMEC General Manager adds.