upcoming events
1
2
3
4
5
6
7
8
9
10
11
12
13
14
15
16
17
18
19
20
21
22
23
24
25
26
27
28
29
30
31
Vietnam's coffee exports in January are estimated to have dropped 17.6 percent from a year earlier to 120,000 metric tons, while rice exports likely fell 29.5 percent, government data released on Friday showed.
CAREER OPPORTUNITIES
LOGISTICS OPERATIONS MANAGER - CÔNG TY TNNH ZIM LOGISTICS VIỆT NAM
In the fast-changing shipping world, ZIM Integrated Shipping Services has set itself apart as an independent carrier with a fresh, unique approach.
ZIM's strategy as a global niche carrier offers distinctive advantages to customers worldwide. We have created a smart, efficient network that ensures stable, reliable services; and we have made it our mission to focus on the needs of our customers, which stand at the heart of all our decisions.
ZIM operates in select trades, where it has a competitive advantage and where it can provide superior service. In these trades, ZIM is a significant player with a sizable market share. We maintain a flexible partnership approach with other major carriers, and our new line structure is a much-needed alternative to customers concerned about the current alliance-dominated market.
We make the most of our flexibility and creativity to provide premium services and solutions adapted to our customers' evolving needs. Our professionalism is built on decades of experience and skill, and a history as trailblazers in the container shipping business.
With a proud, decades-long heritage, we are confident in our ability to maintain our position as a top industry performer dedicated to efficiency and profitability, as we continue to deliver exceptional service to our customers.
IMPORT - EXPORT CUM OVERSEAS PURCHASING MANAGER - IMARKET VIETNAM CO., LTD
iMarketVietnam is a member of iMarketKorea with the head office in Hanoi. iMarket Korea is Korea's leading business to business e-procurement service provider. We are specialized in poviding procurement services and MRO (Maintenance, Repair & Operation) goods. The company manages over one million products in Asia and Europe with the charter capital of over 1,000,000 USD.

Our vision is to create Supply Chain's infinite values for corporate sustainability. Through value creation, customer satisfaction, ethical management and taking desperate measure of autonomy and creativity, we are oriented towards the World-Class industrial distribution services company.
SENIOR PURCHASING EXECUTIVE (FOR NEW PROJECT) - UNIGEN VIETNAM HANOI CO.LTD
Unigen Corporation, found in 1991, is a leader in the design and manufacture of OEM memory, DC-DC power converter, wired and wireless communication, and flash solutions. Unigen supplies silicon, modules, and services to leading clients in the PC, server, networking, telecommunications, imaging, medical, defense, and mobile computing industries. Unigen is headquartered in California, US, and based 4 subsidiary companies on Taiwan, Vietnam, Malaysia and China. Unigen Vietnam Hanoi was established in 2012 and located in Bac Ninh province. We are expending our business and welcoming skill candidates to join us
VIETNAM, THAILAND FAVORITE FOR TAIWAN MANUFACTURING RELOCATION
2021-06-16 16:14:54
VIETNAM, THAILAND FAVORITE FOR TAIWAN MANUFACTURING RELOCATION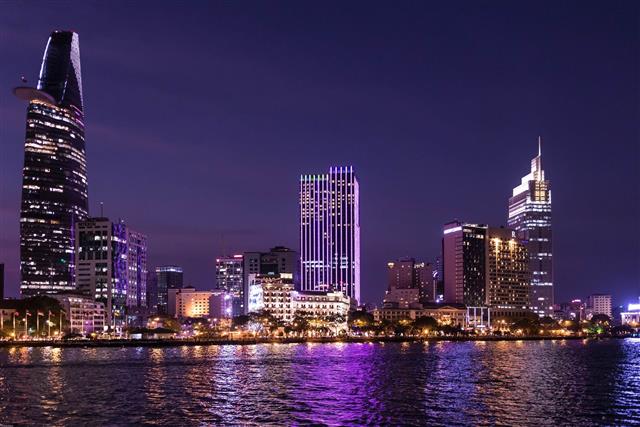 In view of intensifying US-China confrontation and Taiwan actively promoting its New Southbound Policy, many Taiwan-based suppliers intend to meet increasing capacity demand by relocating manufacturing to Southeast Asia and building new industrial clusters there to tap the demographic and geographic advantages as well as rapidly growing market demand in the region. They look to replicate their experiences in China and make Southeast Asia the next world factory that will support rising needs as the global supply chain makes transitions to accommodate "G2" (US vs China) developments.
Vietnam and Thailand, neighboring China, will be Taiwan-based suppliers' first choices for their move into Southeast Asia, followed by Malaysia, Indonesia, and the Philippines. They will not include Laos, Myanmar and Cambodia in their consideration due to political instability in those countries unless they have no other choices.
Some suppliers note that manufacturers choose to build new production bases in Vietnam and Thailand in part for their transport infrastructure. Being able to transport goods via their road networks will make up for the incomplete supply chain ecosystems in Vietnam or Thailand.
The shift to regional manufacturing has given rise to the new trend - short supply chains. The supply chains in Vietnam and Thailand are near completion after years of effort. Furthermore, component suppliers' added demand in recent years are largely for automotive and home appliance parts, rather than ICT devices and applications, which allows them to better connect with Thailand's local industry development. Vietnam and Thailand are therefore the ideal choices for Taiwan-based suppliers foraying into Southeast Asia.
Recent macro-environment changes are driving an increasing number of suppliers to invest in Vietnam. This is beginning to spur a rise in land costs and an imbalance in labor supply and demand, according to industry observers. In particular, small- and medium-sized suppliers not only face difficulty in land acquisition but also have to compete for human resources with large enterprises that can offer more attractive compensations and benefits such as Samsung Electronics and Foxconn. Suppliers planning to set up operation in Vietnam need to take a lot of factors into consideration.
Thailand will be more suitable for some small- and medium-sized suppliers as it has a substantial number of migrant workers that can provide a relatively more stable labor supply. Labor turnover has also improved thanks to its recent economic developments. The Thai government has been offering incentives to drive developments in motor vehicle and electric vehicle (EV) parts as well as EV batteries, which overlap with the areas Taiwan-based manufacturers are actively expanding into. This is another factor that makes Thailand appealing to Taiwan-based suppliers.
Many suppliers indicate that the COVID-19 pandemic has forced them to put off or suspend their plans to move into Southeast Asia. When they strategize about building new production bases in Southeast Asia, aside from customer requirements and supply chain considerations, they should also gain an understanding of what preferential treatments and investment incentives Southeast Asian governments may be putting forward to attract manufacturers looking to set up production outside of China as there are all kinds of different offers on the table, industry observers say.