upcoming events
1
2
3
4
5
6
7
8
9
10
11
12
13
14
15
16
17
18
19
20
21
22
23
24
25
26
27
28
29
30
31
Vietnam's coffee exports in January are estimated to have dropped 17.6 percent from a year earlier to 120,000 metric tons, while rice exports likely fell 29.5 percent, government data released on Friday showed.
CAREER OPPORTUNITIES
LOGISTICS OPERATIONS MANAGER - CÔNG TY TNNH ZIM LOGISTICS VIỆT NAM
In the fast-changing shipping world, ZIM Integrated Shipping Services has set itself apart as an independent carrier with a fresh, unique approach.
ZIM's strategy as a global niche carrier offers distinctive advantages to customers worldwide. We have created a smart, efficient network that ensures stable, reliable services; and we have made it our mission to focus on the needs of our customers, which stand at the heart of all our decisions.
ZIM operates in select trades, where it has a competitive advantage and where it can provide superior service. In these trades, ZIM is a significant player with a sizable market share. We maintain a flexible partnership approach with other major carriers, and our new line structure is a much-needed alternative to customers concerned about the current alliance-dominated market.
We make the most of our flexibility and creativity to provide premium services and solutions adapted to our customers' evolving needs. Our professionalism is built on decades of experience and skill, and a history as trailblazers in the container shipping business.
With a proud, decades-long heritage, we are confident in our ability to maintain our position as a top industry performer dedicated to efficiency and profitability, as we continue to deliver exceptional service to our customers.
IMPORT - EXPORT CUM OVERSEAS PURCHASING MANAGER - IMARKET VIETNAM CO., LTD
iMarketVietnam is a member of iMarketKorea with the head office in Hanoi. iMarket Korea is Korea's leading business to business e-procurement service provider. We are specialized in poviding procurement services and MRO (Maintenance, Repair & Operation) goods. The company manages over one million products in Asia and Europe with the charter capital of over 1,000,000 USD.

Our vision is to create Supply Chain's infinite values for corporate sustainability. Through value creation, customer satisfaction, ethical management and taking desperate measure of autonomy and creativity, we are oriented towards the World-Class industrial distribution services company.
SENIOR PURCHASING EXECUTIVE (FOR NEW PROJECT) - UNIGEN VIETNAM HANOI CO.LTD
Unigen Corporation, found in 1991, is a leader in the design and manufacture of OEM memory, DC-DC power converter, wired and wireless communication, and flash solutions. Unigen supplies silicon, modules, and services to leading clients in the PC, server, networking, telecommunications, imaging, medical, defense, and mobile computing industries. Unigen is headquartered in California, US, and based 4 subsidiary companies on Taiwan, Vietnam, Malaysia and China. Unigen Vietnam Hanoi was established in 2012 and located in Bac Ninh province. We are expending our business and welcoming skill candidates to join us
VIETNAM'S ECONOMY PICKS UP, BUT VIRUS COULD WEIGH ON OUTLOOK
2021-07-07 16:09:55
VIETNAM'S ECONOMY PICKS UP, BUT VIRUS COULD WEIGH ON OUTLOOK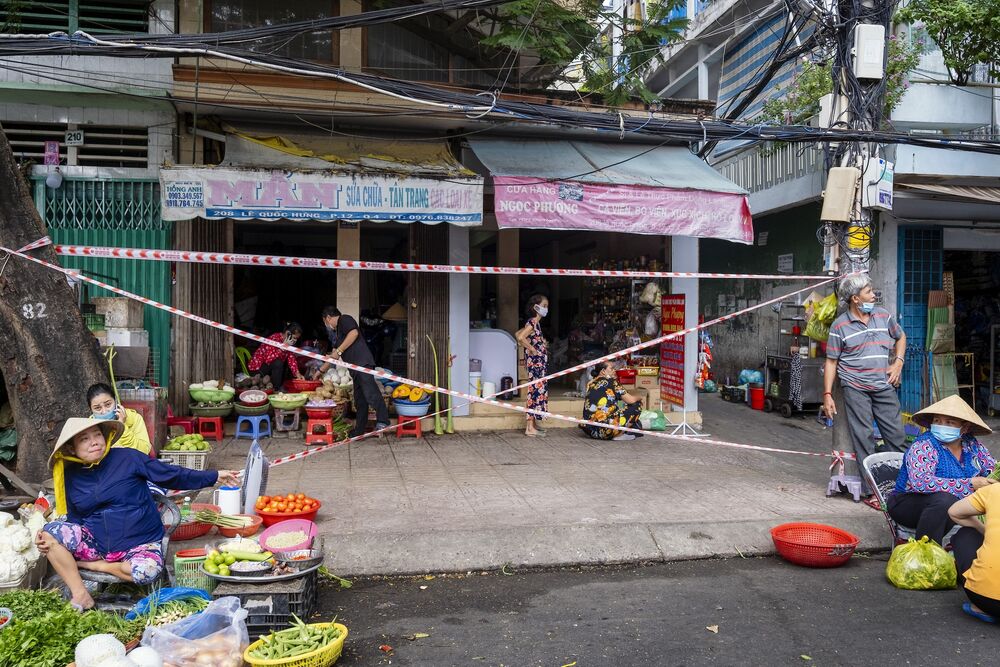 Vietnam's economic growth accelerated in the second quarter on resurgent global demand, even as the country's worst outbreak of the pandemic temporarily shuttered key manufacturing hubs.
Gross domestic product rose 6.61% in the second quarter compared to a year earlier, up from a revised 4.65% in the first quarter, the General Statistics Office said Tuesday. That compared to the median estimate of 7.2% in a Bloomberg survey of six economists.
Growth picked up on increases in industrial output as demand recovered in global markets, and as favorable weather boosted agricultural products, Nguyen Thi Huong, head of the General Statistics Office, said in a briefing in Hanoi. Increased government spending also helped drive the expansion, she said.
The country's benchmark stock index was up 0.4% at the noon break. The dong currency was stable, trading at 23,023 per dollar as of 12:29 p.m. local time, according to prices from banks in Hanoi compiled by Bloomberg.
Vietnam was successful at limiting infections during the early months of the pandemic, but an outbreak that began in late-April forced the temporary closure of industrial parks housing key electronics manufacturing hubs. Tenants included units of Foxconn Technology Group and suppliers of Samsung Electronics Co. and Apple Inc.
"Looking past the jump in year-on-year growth due to a weak base for comparison, GDP data suggest that Vietnam is facing a heavy economic toll from its efforts to control the virus," Gareth Leather, senior Asia economist at Capital Economics Ltd., wrote in a research note. "With sporadic outbreaks continuing, the economy is likely to suffer further in the months ahead."
'Challenging' Target
The economy expanded 5.64% for the first six months of the year, below the government forecast of 5.8% growth, which was already revised down from January's 6.22% outlook for the first half. The government expects GDP to grow 6%-6.5% for the full year.
The economy would need to expand at a 6.3% clip over the next six months to reach 6% growth for the full year, said Le Trung Hieu, head of the GDP dept in the statistics office.
"The 6% target is challenging" but Vietnam should be able to meet it, with no need to revise the target downward, he said. "The government is stepping up with measures to boost growth in the second half."
The State Bank of Vietnam said last week it will hold policy rates stable in the second half of the year and pursue flexible monetary and currency policies, as it remains vigilant about rising inflation. The monetary regulator is seeking to shore up the economy amid Vietnam's worst coronavirus outbreak and slow vaccine rollout.
Consumer prices rose 2.41% in June from a year earlier. The government aims to cap average inflation at 4% this year.
"Rising inflation reduces the likelihood of further interest rate cuts, in our view. We also do not expect rate hikes, despite improving economic and credit growth," Standard Chartered Plc economist Tim Leelahaphan said in a research note. "However, the possibility of a rate hike may gradually emerge if inflation and growth accelerate faster than expected."
Other details from the report:
- Exports rose 17.3% in June compared to a year earlier, while imports climbed 33.5%. For the first half of the year, exports were up 28.4% and imports rose 36.1%
- Manufacturing expanded 11.4% in the first half of the year
- Disbursed foreign direct investment rose 6.8% in the first half, while pledged FDI fell 2.6%
— With assistance by Nguyen Kieu Giang, and Mai Ngoc Chau
Source:https://www.bloomberg.com/news/articles/2021-06-29/vietnam-s-economy-speeds-up-in-second-quarter-as-demand-revives